Creativity Stirs And Fosters Innovation
Innovation Breeds Innovation
Passion Creates Purpose & Progress
Laser Animotion Designs
Drawing With Light
Interactive Laser Media Entertainment
Interactive Laser Media Productions
Laser Motion Design/Special Effects/Entertainment - Join Us
Exercise Your Creativity
Aurora3D Is An Online Laser Multimedia "STEAM" Learning Resource
Create, And Expand Your Personal Freelance Portfolio, Build Your Online Presence
Welcome Professionals, Amateurs, Hobbyists And Beginners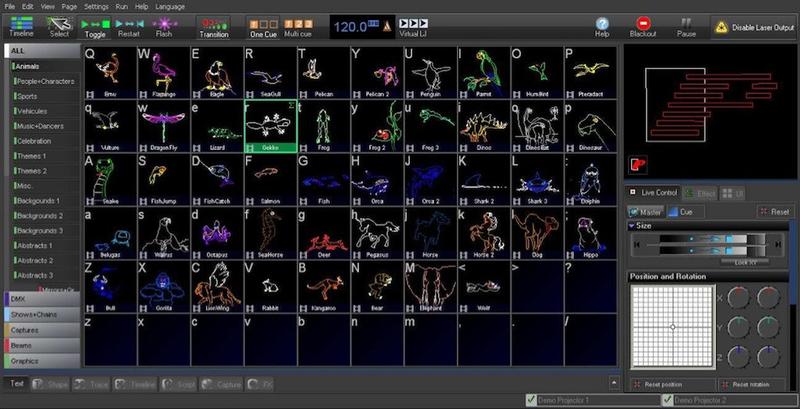 Learn Multimedia (2D/3D) Laser Motion Graphics Working With Pangolin Laser Designer Applications
The Power Of Beam Brush - Painting With Light
BEAM BRUSH ™ is great for artists who want to "color-in" and truly paint using laser light. Using BEAM BRUSH ™ you, as the graphical or abstract artist, will be able to create more diverse and uplifting soft, sharp projected images, thus forging a whole new dimensionality of effects.
BeamBrush
Painting With Light
Changing The Way We Use Lasers
In A Freelance Community You Sell Your Talents And Ideas Then You Animate For A Buyer
Inspire Imagination, Nurture Talent
Work From Home
The laser entertainment industry worldwide is growing exponentially and has generated a quarter of a billion dollars in sales in 2014. Northern Lights is a corporate member of a global professional trade association called ILDA - International Laser Display Association. Aurora3D offers 2D/3D skills development with laser motion graphic learning.
Northern Lights Social Responsibility Mission
Northern Lights is a socio-economic community builder, creative catalyst motivated and committed to cultivating successful positive change, social/personal growth, collaboration, personal independence, personal fulfillment, social well-being, building healthy communities through personal development/empowerment. Aurora3D is Northern Lights Online Laser Motion Graphic Design STEAM learning resource in an growing niche global digital economy. Northern Lights' culture advocates breaking down and eliminating employment barriers, eliminating dependency, promoting social justice/inclusion/acceptance/cultural diversity and workplace respect/fairness to struggling disadvantaged and isolated forgotten groups. Aurora3D offers online laser motion graphic learning to curious, active, committed, motivated, optimistic, engaged participants. Enjoy personal growth and independence working in a balanced unconventional lifestyle using an online multimedia work environment and experience advanced digital media learning in a global digital economy. Aurora3D offers you an opportunity to create to an online society of animators who enjoy a rewarding, flexible, fulfilling, creative, supportive freelance model with a common purpose.
Aurora3D is a global online laser motion learning resource offering registered newcomers the opportunity of becoming online freelance laser motion graphic artists. Enjoy the rewarding, fulfilling, creative personal freedom of expression by digitally programming and creating a montage of laser animated frames timelined to any recorded music or audio tracks (I- tunes or CDs) using Pangolin's laser designer award winning software. Music track selection sets the emotional show content while the laser delivers the visual punch. Aurora3D laser animotion designs offers creative freedom to experiment, edit and develop basic and professional lasershow/laser motion skills to create laser animated clipart, song modules, laser over video, beam/abstract and animation shows.
NOTE - Misuse, misrepresentation, offensive, fraudulent or any inappropriate infraction with the laser designer software will deny and terminate your access to Aurora3D's VAGA server. Any material created under your online registration remains the intellectual property of the registration holder.
Aurora3D is an online STEAM (Science, Technology, Engineering, Art and Math) resource offering laser vector/raster motion graphic learning. VAGA (Virtual Animation Gallery of Algoma) is Aurora3D's online server hosting the Pangolin laser designer software. The Pangolin Cloud is a laser entertainment exhibition gallery of free laser motion graphics created and donated from Pangolin laser motion graphic clients.
Pangolin is the global laser software developer and industry leader with its award winning laser designer software applications - LD2000, Quickshow and Beyond.
VAGA student material created and stored on VAGA are all personally and legally responsible for copyrights and must adhere to all applicable copyright laws - A canadian copyright law link is provided for you to review and follow. Freelance multimedia material have the option of being registered with the canadian intellectual property office (CIPO) - Industry Canada at your own personal expense
http://laws-lois.justice.gc.ca/PDF/C-42.pdf
The Ultra VNC remote desktop viewer provides tutor access to Aurora3D's VAGA (Virtual Animation Gallery of Algoma) server where laser motion graphic learning will be mentored online via scheduled "Zoom" host sessions.
.
Quickshow, Beyond And LD2000
Pangolin continues to be the leader in the laser industry by continually upgrading, supporting and developing its award winning proprietary software.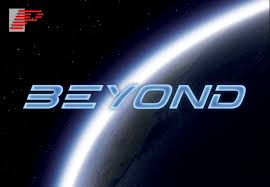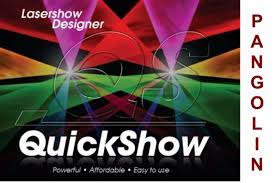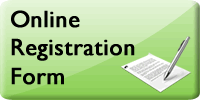 Click & Complete Registration Form To Subscribe To Aurora3D
NOTE - VAGA Registration Records Remain On File For Accessibility Confirmation
Motion Graphics Is Where Animation And Graphic Design Meet
Animate With Aurora3D's Laser Animotion Designs