"Aurora" Goddess Of Dawn
Ushers In

As A Beautiful Spiritual Awakening
Synchronicity - The Universal Wink
Raise Your Vibe, Create With Intention, Manifest Your Destiny

LASER Acronym Definition - Light Amplification By Stimulated Emission of Radiation
ICT Acronym Definition - Information Communication Technology
VAGA Acronym Definition - Virtual Animation Gallery of Algoma
MIDI Acronym Definition - Music Instrument Digital Interface
STEAM Acronym Definition - Science, Technology, Engineering, Art, Math
ILDA Acronym Definition - International Laser Display Association
SFX Acronym Definition - Special Effects
AR Acronym Definition - Augmented Reality - uses digital technology to overlay information in video, text or image format onto everyday objects in the real world. ... While virtual reality operates by fully immersing the user in a computer generated world, AR adds to the world the user would normally see and enhances it using digital overlays
Metaverse Definition - A virtual or augmented reality space in which users can interact with a computer-generated environment and other users
Lumia Definition - Lumia is the term used to define light art
Nordic Cool Definition - Cultural branding term used by Scandinavian countries
Laser Projectors Are Monochromatic Devices Equipped With High Speed Scanners Producing Intense Coherent Collimated Visible Luminescent Light
Lasers Create Bright Vivid Colored Lumia Effects Replicating The Natural Atmospheric Visual Phenomenon Called Aurora Borealis (Northern Lights)
Auroral Solace; Serenity; Solitude
Cultural Fabric Of The North
About
It is estimated that the laser entertainment industry worldwide is growing exponentially and has generated a quarter of a billion dollars in sales in 2014. Northern Lights will explore strategic partnerships with engaged STEAM alliances that share our aligned focus on advanced virtual multimedia learning in the science media/digital laser media arts/engineering/technology/entertainment sectors. Laser multimedia occupies a large presence in a global digital economy. Northern Lights delivers professional laser multimedia for scheduled events. Northern Light's laser multimedia studio personnel are dynamic, creative, driven, resourceful, entertaining, innovative leaders passionate about laser multimedia producing professional full color high quality laser entertainment. Lasers have spectacular color purity and send out a rich colored beam of light as a projected dot through high speed scanners creating a perceived colored line by a process called persistance of vision. Our state of the art solid state laser projectors process full color collimated, coherent laser light using innovative digital data streaming information and communication technology (ICT). Pangolin's award winning laser designer software applications have 100 million clients worldwide creating a montage of programmed animated show frames timelined to recorded music tracks, or can be performed live by a laserist using an Akai APC40 MKII laser midi controller. Most lasershow venues perform live
Worlds Greatest Light Show
Description
Northern Lights Laser Multimedia Studio specializes in laser light shows utilizing Pangolin's 2D/3D laser designer software applications. Examples of laser multimedia entertainment are music videos playing with several laser projectors/shows running simultaneously, interactive messaging engaging audiences on screen, laser projector using a full dome 360 degree wide angle lens, hazing /fog machines, mirrors, diffraction/lumia gratings, waterscreens, surround sound audio. Lasers can entertain with spectacular effects against interactive water features.
Edited frame animations and beams are created, programmed and developed by working with Pangolin's award winning laser designer software and projected with a state of the art solid state medium powered 7.2 watt Class IV Compliant High Quality Laserworld Purelight Advanced Series (RGB Full Color) Analog Laser Projector. These laser animations and beams combine engineering principles by creatively shaping laser light into graphical/beam/abstract vector images processed by high speed scanners. Our creations are a combination of information technology and digital media art. Lasers require safe and secure setups from knowledgeable personnel. Public safety is a Northern Lights priority. Our operations and personnel ensure safety zones and safety practices with adequate safety signage during public shows. Northern Lights 'Twilight Theatre" safely performs indoor laser effects providing an exciting laser immersed experience for our patrons. In Canada, outdoor aerial/atmospheric lasershows require sufficient notice for Transport Canada approvals.
Important Safety Note - "Respect The Beam" - It is irresponsible and dangerous to direct any laser light in the sky at aircraft, vehicles and people. Severe injuries are possible from laser misuse. It is a criminal offense to misuse lasers and it is punishable by law.
Northern Lights Laser Multimedia Studio currently offer's two types of laser shows accommodating wonderful music or audio by incorporating recorded music, live symphonies or audio tracks using I- tunes or CD'S.
Imagineering - is a common industry term created by Disney Studios that combines the words imagination and engineering. It is used to describe the design and development arm of their unique creative/engineering/innovation theme park model. The laser entertainment industry is a value added A/V - imagineering entertainment service supplying theme parks, science centres and fulldome planetariums worldwide. Disney Studios, Universal Studios, Seaworld, Busch Gardens, Six Flags and other large global theme parks are some examples that regularly incorporate leisure laser multimedia entertainment in their operations . Graphical, laser animations feature recognizable vector images (animals, buildings, characters, text etc.) while laser beam/abstract shows feature strands of animated colored beams and abstract shapes. Special effects, musical tracks, surround sound audio, laser visuals projected into water features creates a unique attraction.
Once , a type of show has been selected we can then incorporate immersive experience by projecting the laser into fog/haze, reflecting the beams off of mirrors and separating the various colors of the spectral beams with diffraction/lumia gratings. Multiple laser projectors/shows running simultaneously can create a fantastic show.
General Information
Aurora3D offers Multimedia Freelance Animation/Show Programmer Opportunities to registered VAGA participants. You must enroll as a freelance multimedia animation/artist by completing the online registration form on Freelancer for online accessibility.
You can become an active freelance multimedia artist working with access to the online laser designer software and having your laser animations generate revenue in a global digital economy. Your freelance material shall reach a global market and are exhibited 24/7 on the commercial Pangolin Cloud uploaded from Aurora3D's VAGA server. Virtual Animation Gallery Of Algoma.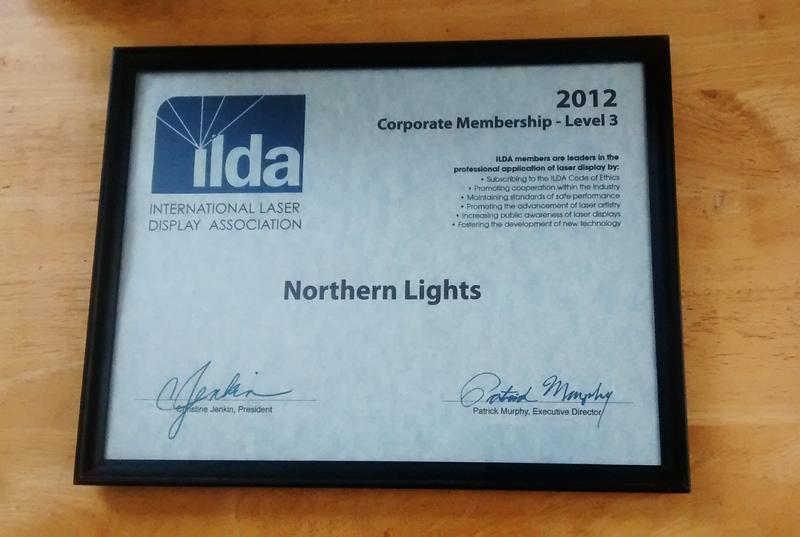 What is Augmented Reality?
Augmented reality comes from the word "augment," which means to enhance or add something. In the case of Augmented Reality, we're adding sounds, graphics, and other experiences into the natural world. When compared to other technologies, augmented reality falls in the middle of the road, somewhere between the virtual and the real worlds. Unlike virtual realities, which require people to step entirely into the virtual environment, augmented reality builds on the existing space and overlays new information on top.
Aurora "Goddess Of Dawn"
Divine Steward With Absolute Authority Over The Northern Lights
Awaken "Aurora"
To Light Up
The "Auroral Zone" Metaverse
Aurora

Activate