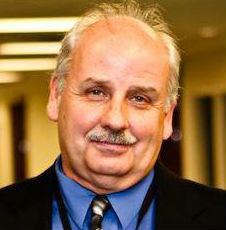 Michel J. Poirier, C.E.T. - Certified Eng. Technologist
GM - Owner, Operator Of Northern Lights Laser Multimedia Studio
Academics - Sault College Engineering Graduate
OACETT Member - Certified Engineering Technologist C.E.T.
Certified Electronic Engineering Technician - Sault College

Certified Electronic Engineering Technologist - Sault College
Cerified Electrical Engineering Technician - Sault College
Licensed Construction Maintenance Electrician - 309D
Michel Poirier has several years of Facilities Eng. Management experience in a large commercial casino
Taught electrical apprentices at various Ontario Colleges
Supervised Trades Personnel in manufacturing
Several years experience as a licensed electrician
Michel Poirier is an accomplished, personable, approachable reliable entrepreneur focused, perseverent, driven, dynamic, humble, socio-economic community builder/activist committed to positive change, social growth and social independence through personal empowerment. Northern Lights advocates breaking down barriers and promoting social acceptance by lending support to disadvantaged and isolated forgotten groups. Our hope is to grant affordable online access to an award winning laser designer software to anyone aspiring to learn, develop and contribute animation skills as a self employed virtual freelance multimedia artist. He oversees the business activities by directing a small group of talented passionate individuals.
Michel's Personal Statement
I have observed that the new global digital economy offers increasing opportunities in a growing media arts market. I decided to establish an online laser multimedia creative collective named Aurora3D where digital multimedia artists can develop and display their artistry. Aurora3D is a creative catalyst offering an online learning platform to Pangolin award winning applications. Aurora3D registrants receive the opportunity to access and work online independently as self employed, self directed digital multimedia artists to develop, program, share, create and exhibit laser animation entertainment reaching and serving an existing established global digital economy. Virtual Animation Gallery of Algoma - VAGA is Aurora3D's laser multimedia online window to the world nurturing and providing professional laser multimedia entertainment to a niche digital global market while offering personal development, intellectual/creative income earning, accessibility and inclusiveness to accomplished virtual freelance multimedia artists who embrace (2D/3D) multimedia entertainment and burn a passionate, creative spirit.
Dream big, be proud, create without boundaries .
Eyes To The Skies,
Michel Poirier C.E.T.
General Manager, Owner/Operator
Northern Lights "Twilight Theatre" offers immersive laser multimedia entertainment to the general public . Audiences can text and vote their favorite music videos to be viewed onscreen while laser special effects are delivered live. Audience onscreen commentaries and feedback engage and drive the show in different directions. Our format puts the audience in control of the show, with selection voting, onscreen commentaries immersed in live laser effects.
"Aurora Activate" is Northern Lights' interactive laser gaming operation offered to the general public where human interactions control laser effects and laser objects within a laser projected border in a semi-immersed, augmented reality gaming experience. Check out the website videos.
Northern Lights Staff
Meet The Cast
Evan C. Poirier
Remote IT Manager